Although most roofing systems are built to withstand long years of use and exposure to the elements, roof damage can occur at any time. Some of the common indications of roof damage include missing or cracked shingles, damaged underlayment and flashing, leaking, and even ripped roofing due to wind blow-offs. When any of these happen, roof replacement should be your priority. However, how do you choose the right roofing company? How much does a typical residential roof replacement in Greenville cost? Are more expensive roofing material always better than the cheaper ones?
Prior to hiring any specific roofing contractor, it will help you to evaluate the roofer's scope of services, experience in the industry, and necessary licenses and insurance coverage. The roofing system of your home is one of its most important components. It makes sense to hire a certified roofing contractor for the job. Our team has over 100 years of combined experience in roofing and restoration. Contact us today for a free quote on your roofing project in Greenville, SC, or the surrounding area. These are just a few of the most important considerations when re-roofing your home.
Why is Roof Replacement Necessary for Your Home?
The roof of your home, just like any other part of a residential structure, can succumb to years of wear and tear. The roof shingles may already be warped or missing a few pieces, or there may be leaks under the roof and on the ceiling. These are indications that you should start planning for house re-roofing plans and expenses.
One option in dealing with damaged roofing is to perform various repairs on affected parts. However, many roofing contractors will tell you that this is sometimes not a wise option. If the roof of your home has already suffered from extensive damage, replacing or repairing just one or a few parts can be costlier in the long run. Re-roofing, in these cases, is more suitable.
If you're planning to remodel your house, you may also need to update the materials, style, and appearance of your residential roof. Any home property can benefit from an increase in value through durable and beautiful roofing. If you're planning to replace the roofing system of your home anytime soon, you need to speak with reliable roofing contractors as early as now. Early consultation will save you time and money, as this will allow you to scout for the best providers in your area.
What Types of Roof Damage May Require Reroofing?
One of the most common prompts for homeowners to finally replace their roof is clear and visible damage. When any of the following types of roof damage occur, you need to work with roof replacement companies right away.
Cracks on Roof Shingles
Various types of roof shingles, such as tiles and asphalt, are prone to cracks. Although shingles naturally crack over time, prolonged heat exposure can also lead to fissures and warping. Frequently, these cracks can spread to the felt material underneath the shingles, resulting in more extensive roof damage.
Leaks
A leaking roof can be a sign of a serious problem, for which a re-roofing may be needed. Sometimes, a leak doesn't have to be visible for it to be categorized as alarming. When a roof system leaks, the problem may be attributed to a poorly-functioning moisture barrier. Substandard installation practices are also known to contribute to roof leaking.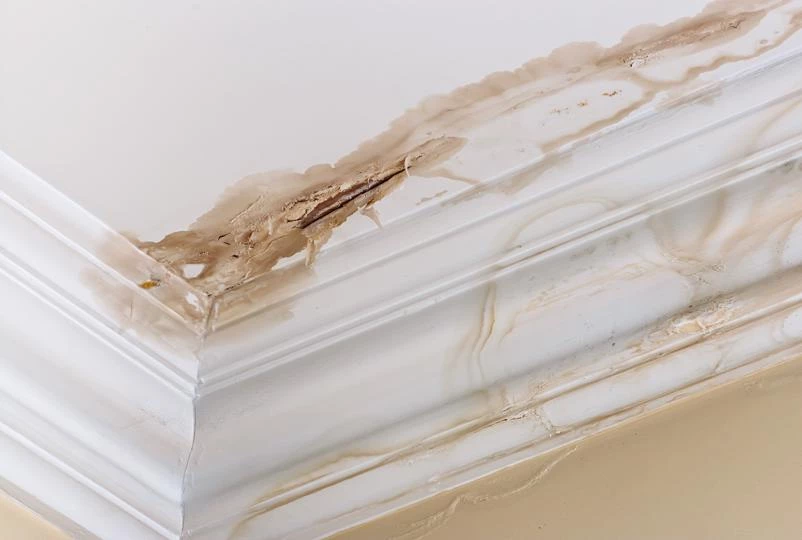 Blow-offs
A residential roof may be blown off by persistent rains or strong winds, causing irreversible damage to the entire structure. Also, substandard installation practices can make the roof more vulnerable to blow-offs. In these cases, replacing the roof may be the only practical solution.
Extensive structural damage
When widespread roof damage occurs, replacing the shingles may just be one part of the solution. Oftentimes, the roof's integrity is already compromised by extensive structural damage, such as cracks in the flashing, corrosion of sealants, and mold growth due to water damage. If not addressed in time, serious structural damage can result in the collapse of the entire roof.
The replacement of your roof will depend on the extent of the damage, not only on the shingles, but also on other parts such as the flashing, underlayment, and sheathing. While there are cases that require you to replace only one or a few parts, far-reaching damage may necessitate complete reroofing. To determine whether a repair or a re-roofing is more appropriate, it is crucial that you speak with trustworthy roof contractors straight away.
What will it Cost to Replace a Roof?
While higher costs are expected for extensive re-roofing projects, the amount that you spend for a roof refurbishment will definitely pay off in the long run. The roof serves as an important external protection for your home. Furthermore, the roofing system of your home is responsible for maintaining ideal interior temperatures. Any serious damage to your roof will need prompt action, as the leaks and cracks could easily spread to other parts of the roofing system and the entire home.
According to HomeAdvisor, the 2018 national average roof replacement cost is $7,785. Low-end roof replacement cost is at $1,200, while reroofing efforts that employ expensive materials and techniques can reach over $30,000. The costs of reroofing will not only factor in the expenses necessary for materials procurement. Prior to the installation of the new roof, it will be necessary to remove a part of the roofing system or the entire roof. A typical roof replacement cost will need to include all the expenses required for removing the damaged roof.
There are roofing materials that are considerably more expensive than others. For example, tile and metal roofing products are significantly costlier than a shingle roof. This does not mean, however, that you can no longer benefit from a less expensive alternative. Shingles, which are considerably less expensive, are also lightweight, versatile, and easy-to-install. For a more expensive variety, architectural shingles are known to boast of a more innovative appeal at a slightly higher price point.
Not all roof replacement companies will quote the same amount for a house re-roofing project. Thus, it will be helpful for you to seek an estimate prior to hiring a professional roofing contractor. This will help you to keep track of all possible expenses once you start any roof installation or replacement efforts.
How do I Choose the Right Contractor to Replace my Roof?
When it comes to choosing from a selection of roofing companies, your decision should not be solely determined by their willingness to offer you the lowest prices. You may need to look at the following factors first before zeroing in on the right roofing company for your roof installation or re-roofing needs:
License and Insurance Coverage
Roofers must obtain the proper licenses before they can be allowed to handle any roofing job. Not everyone who comes knocking at your door, claiming that they are a licensed roofer, deserves to be handling any of your roofing troubles at home. A licensed roofer will possess sufficient knowledge of the latest and legitimate roof construction practices across all projects.
Additionally, your roofing contractor should possess sufficient coverage for general liability insurance and workers' compensation insurance. In a nutshell, general liability insurance takes care of property damage while workers' compensation deals with personal injury claims.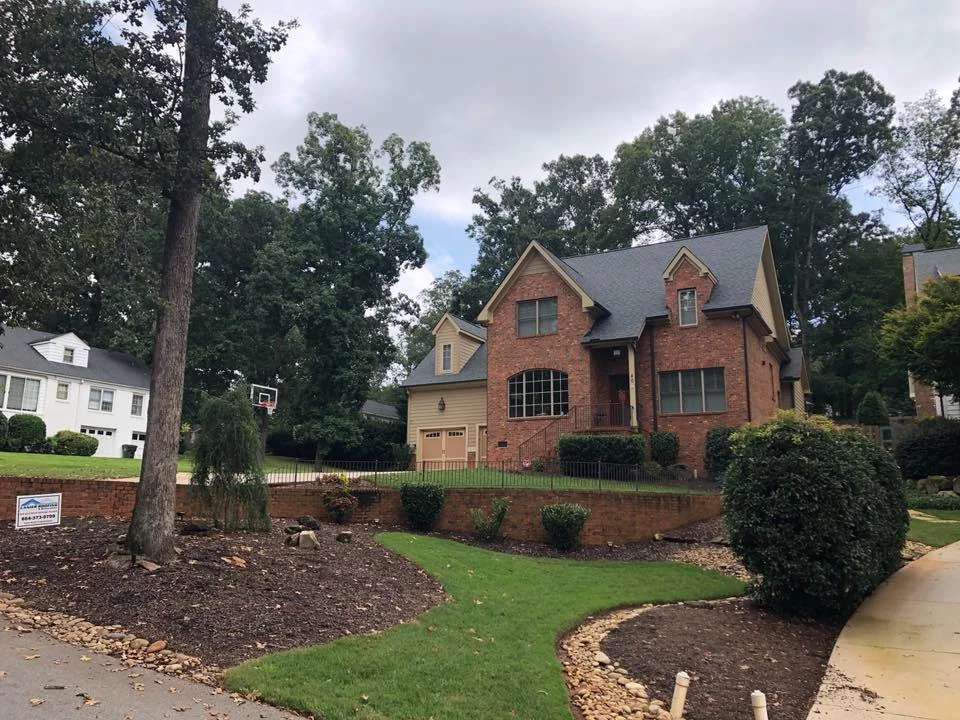 Detailed Estimates and Contracts
A reliable roofing company will be able and willing to provide you with an estimate of the roofing job at hand. This estimate should be provided to you at no extra cost. If possible the estimate should include the roof replacement cost, as well as the expenses necessary for removing the old roof. To ensure that all specifications on materials and work timelines are followed, your roofer should be able to write you a contract prior to starting on all the work. This contract may also include a clause that frees you from any responsibility should the contractor fail to pay any of the subcontractors involved in the job.
Prompt, Professional Services
A damaged roof system could spell disaster for the entire house, especially if not dealt with on time. This is something that a trustworthy roofing contractor will understand. It will be helpful for you to work with a roofing company that understands the crucial and urgent nature of any roofing job. This means completing all the work within a reasonable timeframe and being available for further project consultations as needed. With the right roofing contractor, you can rest assured that any replacement work will be done with the highest quality and integrity.
Get in Touch with Lanier Roofing for your Residential Roof Replacement Needs in Greenville
Taking care of the roof of your home is tantamount to taking care of your entire home and household. If you have been planning to have your roof checked or replaced altogether, talk to us. We have qualified and licensed roofing and re-roofing contractors who can take on a wide variety of roofing and replacement works near Greenville. Whether you require asphalt, tile, or wood shingles, we can complete any re-roofing project for you. With Lanier Roofing, you can rely on a roof replacement company you can trust, from roof evaluation to complete repairs and installation. Get in touch with a roof replacement specialist at Lanier Roofing by calling (864) 990-4836 today.