Any home stands to benefit from an excellent roofing structure and system. Whether you are building a new house or replacing an old roof with a new one, you need the help of reliable roofers. A well-constructed roof can significantly increase the curb appeal of your home and improve property values over time. The right roof materials can also help in making your home more energy-efficient. However, not all roofing companies are created equal.
If you demand excellent quality and top-notch service, you need to go for contractors who are up to the job. And if you're planning on a new roof construction as a do-it-yourself project in Greenville, you might want to think again. To ensure efficiency and safety, any significant roofing work is best left to trained roofing specialists. Call us today at (864) 990-4836 for a free quote on your new roof.
Why Roofers are Indispensable in New Roof Construction and Installation
There are many reasons why some people choose the do-it-yourself route for roofing projects. Some do it to save on expenses, while others simply have too much time on their hands.
Nonetheless, any new roofing construction should be given to licensed contractors who have already spent years working in the business. These workers have already dealt with an array of unforeseeable roof construction complications, making them more qualified for complex installation projects.
A botched DIY roofing installation will often require additional expenses, and it may also pose serious safety hazards for you and your family. And with the possibility of roof damage spreading to other parts of the house, leaving any roofing project to licensed roofers becomes all the more crucial.
Reasons to Invest in High-Quality Roof Installation for your Home or Building

There are many things that take high priority when building a new home or a commercial structure. One of these priorities should be the roofing structure. The roof of your home or any commercial structure protects it from external elements of sun, wind, and rain. It is also responsible for maintaining the right temperature within the building's interiors.
Highlighted below are some of the most important reasons why you should not go cheap when it comes to investing in a new roof in Upstate, SC.
Property Value Increases.
Although not all homeowners will consider roofing as a critical component in increasing home property value, a newly-installed roof can actually improve property values by as much as forty percent. This property value increase is also tied to improved energy efficiency and aesthetic qualities associated with high-quality roofing.
Further Damage Prevention.
The roof of your home absorbs the impact of external elements and harsh weather changes. Rainwater can seep through the roof and spread to the ceiling, potentially damaging the beams and promoting mold growth. A properly maintained roof installation will help prevent mold and mildew growth and damage to surrounding structures, including the walls of your home.
Heating and Cooling Stability.
A properly-constructed roof structure helps ensure the right levels of ventilation and insulation are maintained inside the house. Tile roofing, for example, reflects heat away from the house and makes the interiors considerably cooler even in the summer.
Curb Appeal.
The roofing of your home can make the entire property more aesthetically appealing even from a distance. Various materials, such as slate and tiles, are known for their beauty and longevity. The right roofing style, material, and color can significantly improve the overall look of your home or commercial building.

When building a new home or constructing a building from the ground up, quality roofing should always be a priority. This means choosing only high-quality materials, installing the appropriate roofing style, and hiring a reliable roofing construction company. Different roofing companies offer a variety of services, but it is important for you to choose a trustworthy contractor in the market. And, with different types of roofing materials to choose from, your contractor should be able to advise you on which material or style is best suited for your home or property.
Types and Styles of Shingles Available for New Roofing Construction
Roof shingles are a popular roofing material installed in various homes and buildings. Shingles are characterized by an overlapping, section-by-section installation style. Not only do shingles provide an affordable option for new roof construction, but they are also considered to be versatile, easy to install, and are relatively low maintenance.
If you are looking to build new roofing, shingles are a good choice. Not all roofing companies, however, focus on roof shingles construction and installation. You need to work with roofing specialists who have valuable experience in building and installing roof shingles.
Asphalt Shingles.
This type of shingles is popular with many home builders and homeowners across the country. An asphalt shingle contains asphalt and ceramic granules on either side, with a fiberglass material in its center. Asphalt shingles are known for their versatility, reasonable cost, and fire-resistant properties.
Tile Shingles.
Tile shingles can either be clay or concrete. Known for their durability, tile shingles can last for many years with proper maintenance. Tile roofing is also solar-reflective, making any home or building feel cooler even during the warmer seasons.
Slate Shingles.
Slate shingles are widely preferred for their appearance and longevity. Although considerably more expensive than other types of shingles, slate shingles are built to last for more than a century.
Wood Shingles.
Wood roofing materials are popular for their natural aesthetic appeal, eco-friendly durability, and lightweight properties. When properly cared for, wood roofing can last up to 25 years.
Shingles, furthermore, are available in a variety of roof installation styles. The most common style of installation is the 3-tab, which is characterized by a rectangular shingle style. Another style is the architectural roof, which creates a more dimensional appeal. There are also designer shingle styles that look more innovative. Regardless of the type of materials and whether 3-tab or architectural, you prefer for your new roof, working with reliable roofing contractors is a must.
Not all roof builders who come knocking at your door are worthy of your time, trust, and money. Picking the right contractor can spell the difference between a successful roofing project and a substandard work requiring additional materials and labor. Be sure to meet with a professional to get a quote on your project.
Factors to Consider When Choosing Roofing Contractors
While there are many roofing companies available on the market, not all of them can provide the exact roof installation service you require. Some may work exclusively on installing specific roof materials, while others may not carry the necessary worker's compensation insurance. Before you hire any of the roofing contractors available in your area, it pays to consider first the following factors:
License
When working with a roofer, whether for new construction or re-roofing, a license should be an indispensable requirement. A licensed roofer will abide by permissible and most recent installation requirements, considering the nature of the materials and the structure of the roof. Licensed contractors also know that it is illegal to ask for more than the required down payment and to commence work without having written out a contract first.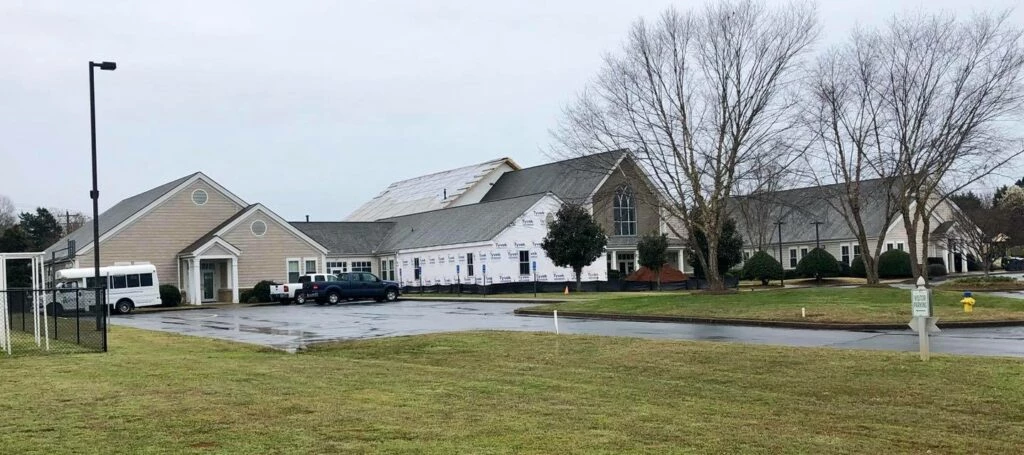 Insurance
Responsible and trustworthy roofing companies understand the importance of carrying sufficient insurance coverage for their roofers. Two of these insurance coverage types include general liability insurance and workers' compensation insurance. The last thing you would want to be involved in is a lawsuit, in case a worker becomes injured on your property while performing the roofing job.
Location
Accessibility and location are also key factors to look into when choosing roofing contractors. With various contractors operating online and offline, you will appreciate working with roof builders who can be reached easily for consultation, or during urgent situations. It is also important for roof workers to personally examine the physical roof structure of the home or building prior to commencing any roofing work.
Clear Estimates
An estimate allows you to keep track of the necessary materials and expenses required for new roof construction. Depending on the extent of the construction and the types of materials used, roof construction can be costly. As much as possible, this estimate should be provided at no extra cost to you.
Detailed Contract
One of the requirements of a trusted roofing service provider is a clear, detailed, and written project contract. A contract ensures that all specifications are followed, from the use of materials to the expected construction and completion timelines. Reliable service providers work to ensure that a written contract is provided to clients before the start of any roof installation.
Work with Trustworthy Roofers at Lanier Roofing Today
The roof of your home deserves the same amount of attention as the rest of your property. If you believe you need a new roof on a residential structure or commercial building, talk to us. Here at Lanier Roofing, we have the roof builders and craftsmen ready to provide outstanding roofing services from start to finish.
Our roofing contractors are prepared to take on the demands of any new roof construction or installation in Greenville, SC. A well-installed roof can make your home stand out and survive long years of wear and tear. Contact us at Lanier Roofing by calling (864)-990-4836 to see how we may be able to help you today.
Frequently Asked New Roofing Questions